YMP has been firmly rooted in the hardware and plastic industry, constantly exploring and improving the hardware and plastic processing and surface technology in recently 20 years.
At the same time with the company's management and constantly improve, YMP has won the shenzhen municipal and national high-tech qualification, and passed the ISO qualification certification, the development of the company is gradually stepping up to a new stage.
Patent is the embodiment of the company's technical strength, is the crystallization of the company's hard work, is the company's survival and money guarantee, the company attaches great importance to the investment and application of patent technology, so far has obtained more than 20 patents in appearance design, utility model technology and other aspects.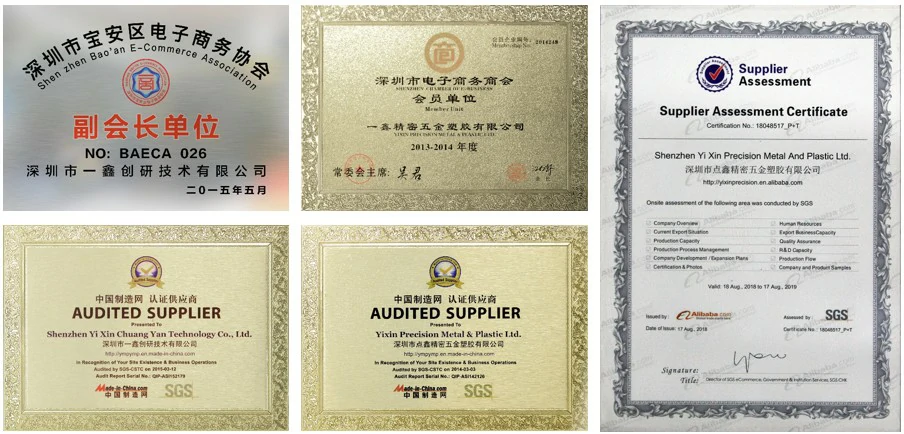 YMP has taken the initiative to establish exchanges and interactions with shenzhen E-commerce Chamber of Commerce, Baoan District E-commerce Association and other industry organizations, as well as Made in China network, Ali e-commerce and other network platforms, so as to gain the advantages of all families and constantly improve themselves.